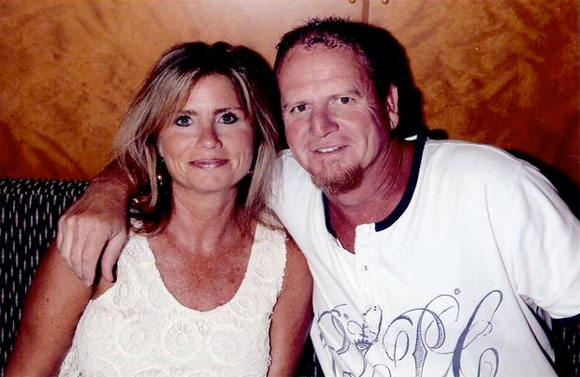 Andersen Flooring started when we decided to put laminate flooring our own home, 17 years ago. David took a "Do-it-Yourself" course and installed the floor himself. The floor has withstood 3 German Shepherds, 1 Catahoula Leopard, 3 hamsters and 2 cats. Our daughter would have brought the 2 horses inside if she thought she could have gotten away with it! The floor has endured 3 kids on roller blades and skateboards, all of the kids on the block, many dances on Daddy's feet and fuzzy sock run-and-slide marathons with Mom.
David loved what he had accomplished, as did our friends and family. His experience grew as he installed flooring for them. What started as a hobby became something he loved to do. His sense of satisfaction came when everyone "oohed" and "aahed" over the beautiful floors he installed. After a lot of praying and many sleepless nights, he took the plunge and resigned from his job in March, 2002 and started Andersen Flooring. We have never looked back!
In March of 2004, I resigned from the company I had been with for 23 years - since High School! Another decision made after many nights spent on our knees! I have helped David and our team on many floors, and I decided that I am not that tough! I handle the office responsibilities and take care of our #1 priority - our customers.
Our company is unique in that you deal with us, the owners of the company, from the time of your free estimate, to the completion of your new floor. No middle man, no corporate offices to call…just a team of committed, dedicated people who take pride in what they do. A team where quality service is a promise, not a compromise.